Specialized S-Works Aethos - SRAM Red ETap AXS
Product description
For once, we're not in it to win. With Aethos, we stopped worrying about winning, or the way things are supposed to be done, and instead chased the greatest expression of ride quality ever made. Well, we did it, and in staying true to keeping that promise, we broke every design, ride, and race rule along the way. And we're not sorry. Aethos: Break the Rules.
The Aethos frame has been designed with the perfect combination of ultimate ride feel, light weight, and style—from accelerating up steep pitches and descending technical descents, to all-day saddle comfort on even the longest coffee rides, the Aethos hits the mark. But how, you ask? By reinventing the traditional road shape found on bikes of the past, we've subtly altered these shapes to deliver massive gains in stiffness and balance, all without affecting weight or durability. Pair that with an entirely-new layup and process that we've perfected over multiple decades and you have the lightest frame out there (585 grams, S-Works, size 56cm). The Aethos is more than just a new bike, it's the first of a new breed.
A featherweight frame is useless without confidence-inspiring ride characteristics, which is why we've developed the Aethos to have the perfect balance of front and rear stiffness combined with exceptional ride quality. By studying the flexing and breathing of carbon fiber, we were able to discover groundbreaking findings about how forces flow through frames. Just a few pedal strokes and you'll realize this sublime ride sets a new standard.
Every detail, from the derailleur hangers to the fork expander plug have been designed with style, weight, and durability in mind. We've also spec'd it with Roval's all-new Alpinist carbon seatpost and wheels, further saving weight and improving ride characteristics. Everything in pursuit for the perfect ride.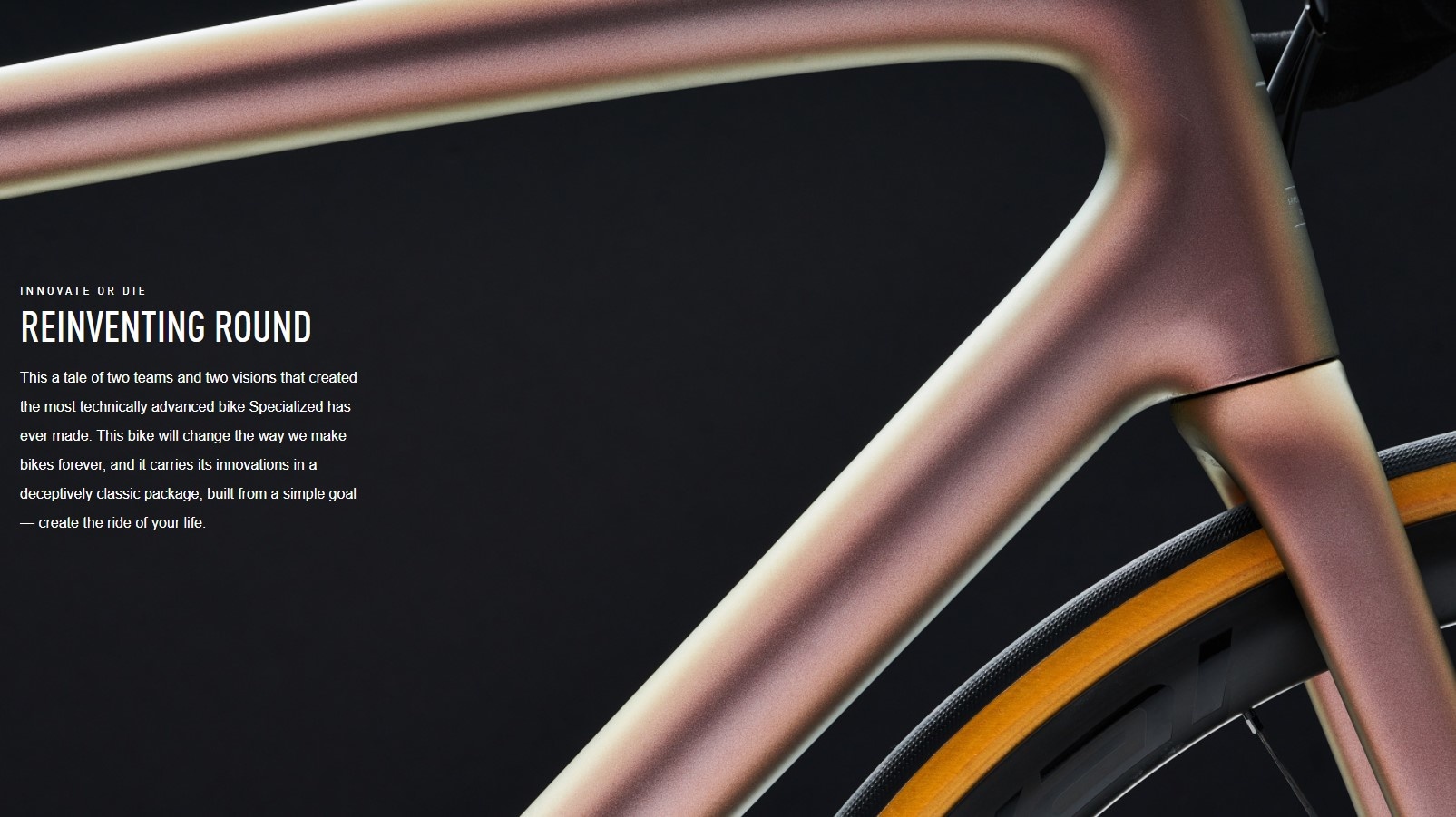 Three years ago, as our road product team at our Morgan Hill, CA, Innovation Center focused on more integration in the name of aerodynamics, squeezing out every watt per kilo and reducing every gram of drag, they began to dream of a new way. Is there a space for a classic bike with refined lines, simple cable routing, a seat collar, traditional stem, and threaded bottom bracket, all built around a frame with a singular focus on transcendent ride quality?

Meanwhile, in Specialized Freiburg, our carbon gurus had a "eureka" moment — a new theory for how forces moved through a frame. This theory proposed that shape was by far the most important variable — a more potent force for delivering ride quality than previously imagined. The team knew turning this theory into practice would require the most challenging and extensive simulation project in our history. Was there a project that could serve as a foundation for this work?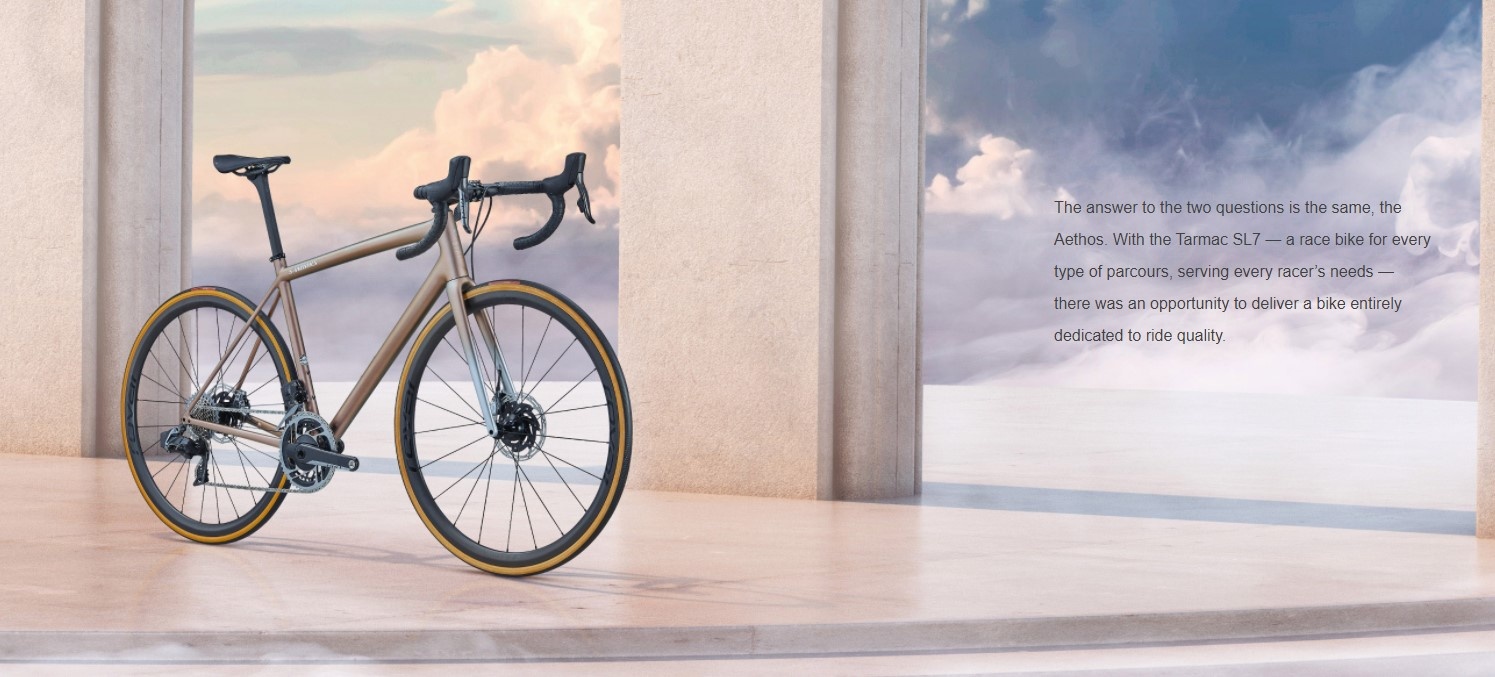 Aethos was born in the Freiburg test lab. Peter Denk, Aethos Engineering Lead, meditated on a frame in the pedal rig, watching the carbon flex and breathe under load. He watched as each fiber picked up the load and distributed it to the next. A concept, a notion, began to surface.

Specialized

$12,499.99